Magnificant River Rats Festival 2003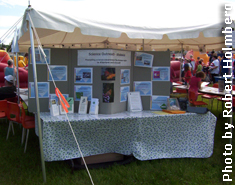 During the Athabasca Canada Day celebrations in 2003, Science Outreach - Athabasca set up a booth outlining some of our accomplishments, activities and initiatives.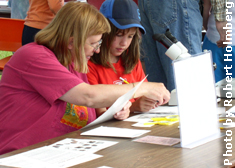 We also borrowed the Alberta Science Foundation exhibit "Murder in a Minor Key", which allowed the children (under the guidance of Science Outreach volunteers) to try their hand at solving a murder mystery!
Visit the Magnificent River Rats Festival homepage for more information.
Science Outreach Athabasca - September 27, 2012