Antarctic Expedition with Sally Ells
April 21, 2009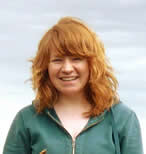 Speaker: Sally Ells
Date & Time: April 21, 2009, 7:00 PM to 8:30 PM
Location: Athabasca University, Governing Council Chambers 1 University Drive, Athabasca, Alberta.
Admission is free. Snacks will be available after this presentation.
Synopsis: Sally Ells is a Student Participant in the IPY (International Polar Year) Antarctic University Expedition, February 12-28, 2009, and will entertain us with her adventures. To quote her bio on the IPY Antarctic University Expedition website:
Sally Ells is in her final year of a double major in Environmental Conservation Sciences including Wildlife and Rangeland Management and Land Reclamation [at the University of Alberta]. As [a] rural Albertan with interests in natural resource sustainability, ecological connectivity and global climate change, she hopes to present her exceptional university experience to local classrooms and enhance others understanding and appreciation of the Polar Regions, as well as worldwide environmental issues. Upon graduating she plans to travel the world discovering a mosaic of international culture and environmental philosophy. Ultimately she seeks inspiration and dreams of photographing amazing landscapes; incredible luck will make Antarctica the first!
You can track their progress on the website under the Follow the Expedition link: they are today (Feb. 18) on day 7 and "have crossed 60º south and the Antarctic Convergence: We are officially in Antarctica!"
Printable Poster (PDF - 129KB)
Science Outreach Athabasca - September 26, 2012